A Health Insurance Alternative
Sedera Health is an insurance alternative for Direct Primary Care members who want a low-cost way to limit out-of-pocket expenses for unexpected medical needs—like surgeries or hospitalizations—that are not included in the cost of their DPC memberships. The Sedera medical cost sharing community provides an extra layer of support just when it is needed most.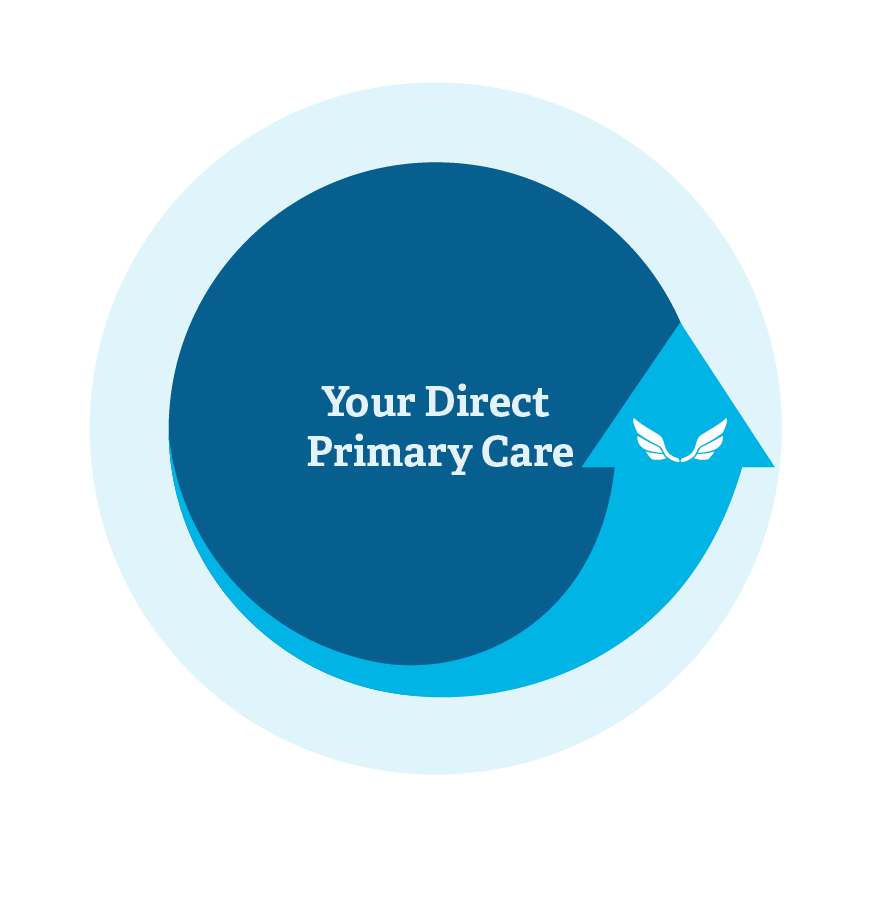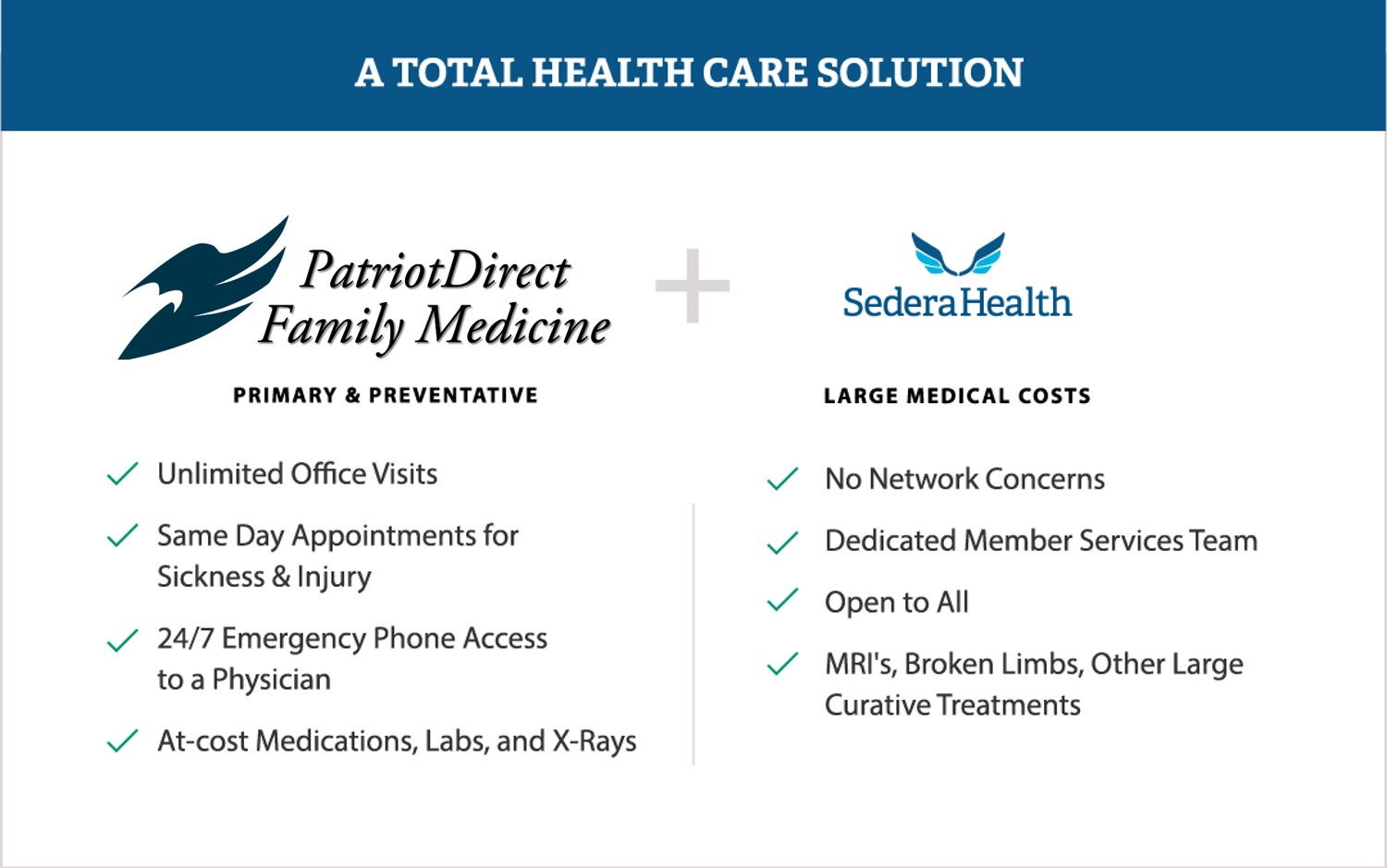 A Total Healthcare Solution
Sedera integrates nicely with PatriotDirect Family Medicine, because it acts an insurance alternative that protects you against large claims at a much lower cost than traditional insurance, while allowing you to receive your routine, wellness, and preventative care through us. Sedera offers patients of DPC practices a discount off their normal prices because they understand that Direct Primary Care delivers higher quality of care and keeps people healthy.  See the Sedera DPC prices here.